TOURS
HOBIE GETAWAY TOURS
https://www.dropbox.com/s/l2dckvlwsinfxli/Rincon%20Sailing%20Puerto%20Rico%20www.rinconsailing.com.mp4
COASTAL SAIL (1 HOUR)
Check out the sights of Rincón from the water! We'll sail you north or south depending on the conditions.
By appointment. $120/for up to 5 people
TRES PALMAS SNORKEL (2.5 HOURS)
We'll sail you near the Tres Palmas Marine Reserve to snorkel Rincón's most amazing under water spot. Get a closer look out at the undersea structures, abundant sea life, and take some photos to remember this trip. Bring your own snacks and drinks; the Hobie Getaway has an on-board cooler! This is an athletic endeavor, strong upper body physical ability is required for entering and exiting the water.
9:00AM – 11:30PM – $330 flat/ for max 5 people (snorkel gear included)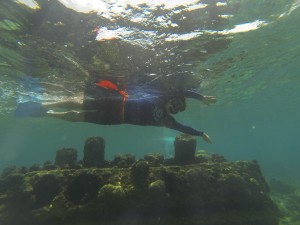 ---
BY RESERVATION – CALL 787-421-4700 FOR DATES, DETAILS AND SCHEDULE