Check this link to see a video of the Outrigger Canoe.
OUTRIGGER CANOE CLUB
Join the Rincón Outrigger Canoe Club. Paddle daily with other Club Members. Be one of the 50 Founding Members, we have 39 spaces left. If your are interested in learning more about us, meet us at 8:00am at the Black Eagle Marina.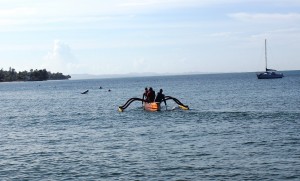 OUTRIGGER CANOE GUIDED TOURS Discover the beauty of the waters of western Puerto Rico! Explore the Tres Palmas Marine Reserve and coastal Rincón on our 27′ OUTRIGGER CANOE. Take the 90 minute tour (snorkel gear included) and make an excursion out of your paddle to nearby Steps Beach. Snorkel the reef and the crystal clear waters of Tres Palmas Marine Reserve. Perfect for small groups, individuals, and families with children.
1 HOUR COASTAL TOUR $30.00 per person / 5 person max

1.5 HOUR SNORKEL TOUR $45.00 per person/ 5 person max
Reservations 787-421-4700 or visit RinconSailing.com for details. ‪#‎rinconoutriggercanoe‬ ‪#‎rinconoutriggersnorkeltours‬ ‪#‎rinconoutriggerpuertorico‬