Caribbean Sailing Adventure for Teens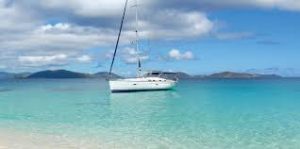 Rincon Sailing is branching out this summer and offering adventure sailing for our youth sailors in the British Virgin Islands. You and your friends will sail and live aboard a 47' sailboat with our licensed and certified instructors, gaining experience to independently navigate a bigger sailboat in the most beautiful waters of the Caribbean.
As always, you'll continue to receive individual attention with our small class size. In addition to our personalized sailing curriculum emphasizing water safety, wind awareness, boat handling, seamanship, and independence, you'll have opportunities for decision making, leadership, problem solving, group dynamics, building your confidence in a safe, fun and on-the-water classroom environment.
Check out this video to learn more and to reserve your space: https://youtu.be/ksq9q—2Ik